This is a very common error facing by MySQL Database Developer.
Error Code:1175 You are using safe update mode. This means that you can't update or delete records without specifying a key (Primary key) in the WHERE clause.
This option is by default ON and if you want to update your records without specifying a key in WHERE clause, you can disable this option at session level or disable for MySQL workbench.
You can use below script to disable this option at session level.
SET

SQL_SAFE_UPDATES

=

0;
Use below steps to uncheck safe update check box.
Go to Edit -> Preferences.
Go to SQL Editor tab.
Uncheck "Safe update" check box.
Reconnect to your server.
Do not require to restart MySQL Services.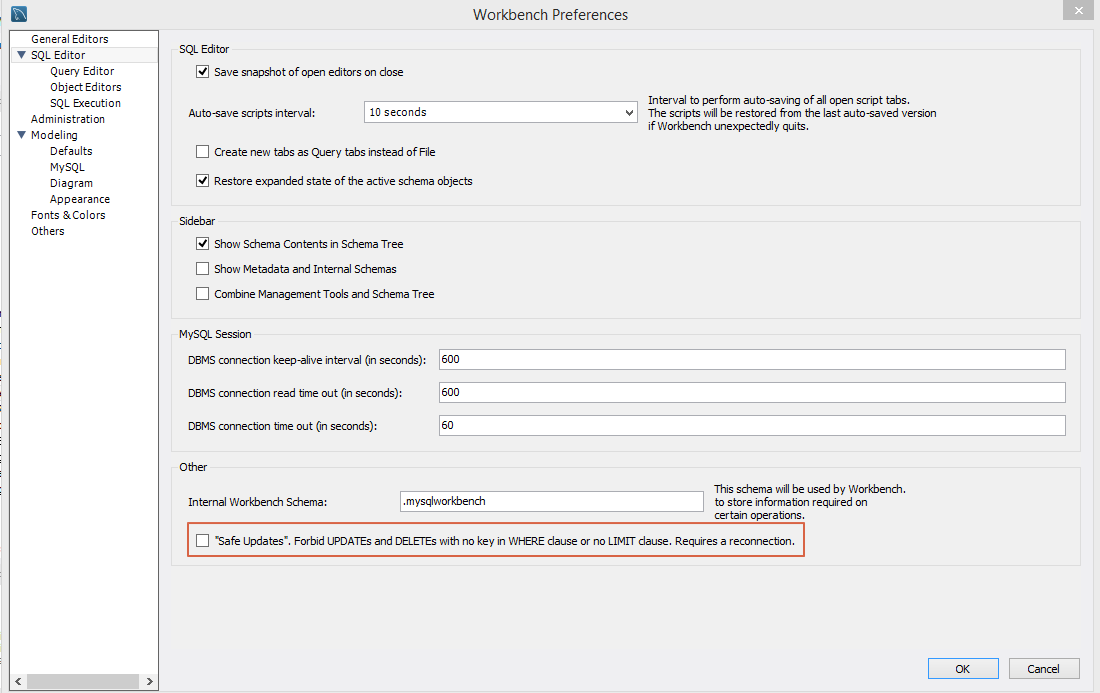 Please share your ideas and opinions about this topic with me, your contribution will add true value to this topic.
If anyone has doubts on this topic then please do let me know by leaving comments or send me an email.

If you like this post, then please share it with others.
Please follow dbrnd.com, I will share my experience towards the success of Database Research and Development Activity.

I put up a post every day, please keep reading and learning.
Discover Yourself, Happy Blogging !
Anvesh M. Patel.