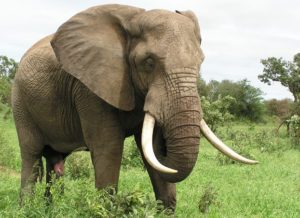 PostgreSQL is a powerful, open source object-relational database system. It has more than 15 years of active development and a proven architecture that has earned it a strong reputation for reliability, data integrity, and correctness.

I am going to share few steps to install PostgreSQL 9.4 on Ubuntu 14.04.
First, check the version of Ubuntu:
You need to add the latest PostgreSQL repository for the latest version, otherwise It will install PostgreSQL 9.3. This is for trusty version.
sudo

add

-

apt

-

repository

"deb https://apt.postgresql.org/pub/repos/apt/ trusty-pgdg main"
Update and Install PostgreSQL 9.4:
sudo

apt

-

get

install

postgresql

-

9.4
Default postgres super user and postgres database is created. You need to set a password for the postgres super user.
ubuntu@:~$

sudo

passwd

postgres

Enter

new

UNIX

password

:****

Retype

new

UNIX

password

:****

passwd:

password

updated

successfully
If service is not started, you can start the PostgreSQL service.
sudo

service

postgresql

start
Connect PostgreSQL server using postgres user:
Create a sample database:
Connect to that database:
Create a sample table:
create

table

Test

(rno

integer

);
Exit to database session:
Exit to PostgreSQL server:

Please share your ideas and opinions about this topic with me, your contribution will add true value to this topic.
If anyone has doubts on this topic then please do let me know by leaving comments or send me an email.

If you like this post, then please share it with others.
Please follow dbrnd.com, I will share my experience towards the success of Database Research and Development Activity.

I put up a post every day, please keep reading and learning.
Discover Yourself, Happy Blogging !
Anvesh M. Patel.