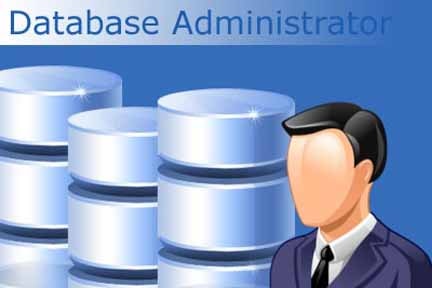 " Database Administrator = 24*7 Responsible person for Database Servers. "
If any surprise call or alert happens, the DBA never shock because mostly all the systems are running 24*7 and A day in the life of a DBA is also for 24 hours.
There is no any standard working time for the DBA and it should have enough potential to solve the online problems.
---
"A day with a bad morning, which starts with alerts and calls"
If any call or alarm occurs in the morning time/midnight time, most of the DBA called this day as a "Black Day".
DBA has already set the different auto notification and alert system to track the system performance. Also, has handy DBA scripts which use in any immediate situations.
But again after all this, A black day is very critical for DBA because it has to plan lots of things to get out from the emergency situation.
---
"A day with the Security Loopholes, which improves data security"
For every organization and system, the security of data is a preeminent concern.
DBA has to build strong security policies by applying for proper user permissions.
DBA can also enable the different type of encryption algorithms on database or objects.
This is not a new thing that after all the settled implementations, DBA never face any Security Loopholes, A day with Security Loopholes is a very critical for DBA because it has to monitor different auditing tables and logs to find out the root cause.
---
"A day with the Performance Analysis and Tuning, which helps to build a good customer ranking"
The Database Performance Analysis and Tuning are also one of the important exercise of DBA.
Whenever a database performance issue occurs, that day is also very critical for DBA, and it may require to perform some immediate action on that.
DBA has to keep a monitor on database performance in different aspects like internal fragmentations, external fragmentations, disk i/o, network access time, statistical metadata.
---
"A day with the Planning and Meeting, which increases the decision power"
DBA continuously involves in different planning and meeting with the various team members.
Before any database or server level modification, DBA has to coordinate with the various team members.
DBA should perform all impact analysis before actual changes on the database server, and these changes may relate to the database schema modification or database maintenance related stuff.
---
"A day with the Load Balancing / High Availability, which increases the system performance/availability"
DBA has to monitor, manage and planning the different Load Balancing/High Availablity implementations for increasing the system performance/availability.
Before any disaster happens, DBA has to be made a proper plan to implement the Load Balancing/High Availablity like Cluserting, Replication, Mirroring.
The day with this exercise is very challenging because DBA have to play with multiple database servers to achieve HA/DR.
DBA should check the status of all running servers and makes sure that all data synchronised between the servers.
---
"A day with the System Upgradation, which will make the system up to date"
Technology is growing like anything; everyday changes are happening in the technology market.
Frequently, all the vendors of different RDBMS/NoSQL products are releasing different patches or editions of their RDBMS products.
Either DBA has to register itself for product notification or has to find news about the new versions and patches.
DBA has to upgrade the system with the new patches and makes sure that the system is up to date which may increase the overall performance of the system.
---
"A day with the dedicated Resource Monitoring, which helps to minimize the system downtime"
DBA has to monitor the performance of different resources continuously.
It has to identify usage of dedicated resources because if a number of sessions/connections increases, it requires to increase the size of dedicated resources like Disk, Memory, Network bandwidth.
DBA can use the different monitoring tools and scripts for the continuous supervision of the system resources, which save the DBA day from the unwanted downtime.
---
"A day with the Gathering of Statistics, which requires further system enhancement"
To gather a different statistical data is also one of the day to day exercise of DBA.
DBA is collecting different information like the ratio of database size, some active connections base on various time zones, the completion time of scheduled database jobs, the end time of database transactions.
Bases on different statistics, DBA can propose further system enhancement plans to his Manager/CTO.
---
"A day with the self-improvement, which helps to grow personally"
DBA can never find free time from its schedule, but it has to learn the new thing and keep itself updated.
DBA personal growth is also significant because lots of new theories implemented in the market which helps DBA for a better morning.
---
"Are you DBA ?"
Please share your experience through the comments !
---
Other Interesting Laugh@dbrnd posts: