What is cassandra.yaml configuration file?
The cassandra.yaml file is the main configuration file for Cassandra. This file is very important for all kinds of Cassandra node and cluster level configurations.
After changing properties in the cassandra.yaml file, you must restart the node for the changes to take effect.
The default location of cassandra.yaml:
The default location in linux is: /etc/cassandra.
You can open this file with admin (sudo) user and can edit this.
Basic commands to locate this file:
-- to list out all folders and files

$ ls -a

-- change directory

$ cd /etc

$ cd cassandra

Basic commands to open this file:
| | |
| --- | --- |
| | $ sudo nano cassandra.yaml |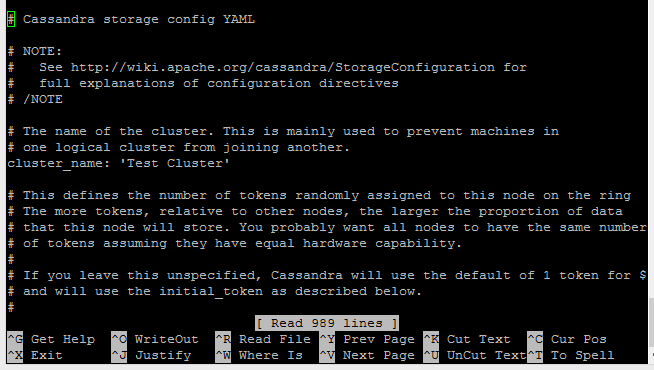 After edit, Restart the cassandra service:

-- restart service

$ sudo service cassandra restart

-- after restart check the service status

$ sudo service cassandra status